Luxlotusliner is a Creative Agency.
Our field of business:
-> Brand strategy and design
-> All media: tv, film, print, online, events
-> Development, planning, production and implementation
-> Consulting and workshops
Luxlotusliner was founded on Labour Day, May 1st, 2007.
The owner, Gabi Madracevic, can look back over 15 years of experience with reputable firms in the field.
"Most Springs are dissatisfied with the course of their river" -Jean Cocteau
Luxlotusliner do not wish to share this Fate, we do not wish to bring any project to fruition. We want to work on the right projects.
We identify with the work we do, and are only content, not just to stand for the final product, but also for the way that result is achieved.
This produces spontaneous moments of happiness. And for these, any challenge that fails to touch us is absolutely fatal.
Luxlotusliner has a weakness for beautifying, improving and making things accessible which gives them a new, unmistakeable face. We are passionately active in the fields of Branding, Design, Film and Production with a particular emphasis on moving pictures. Our clients are international, extremely heterogeneous ones that require a sensitive hand in dealing with the most varied cultural backgrounds in all phases of a project.
There's magic in every new Beginning Hermann Hesse
Every project we do is the boss's business. First and foremost in the conceptual phase. There can be no 'right idea' if the basic concept is wrong, and the better idea is always the foe of the merely good one. An intensive, creative process of conceptual brainstorming on the back of a thorough analysis of the case is of the greatest importance.
Humanity plays only where the meaning of that word is fully fulfilled, and it is fully humanity only where it plays. Friedrich Schiller
When it comes to the realisation of project concepts we work with a carefully selected team. It is not a matter of just getting the work over and done with but rather achieveing optimal results in creative inter-play. Experience has shown that this is only possible when the creative potential of the case and especially those behind its realisation are treated with the respect they deserve. Only in this way do we produce a whole that is more than just the sum of the parts.
There is no clean job you can do with dirty people. Someone who knows what he's talking about.
Luxlotusliner values professionalism and we expect this also from our contractual partners. Agreements and deadlines are sacrosanct. We think a lot of fairness, transparency and open communication. We channel our energy into the Heights of Strategy rather than the Depths of Tactics, and have always worked well with those clients who see things similarly.
13th Street / Germany
ARD/Das Erste / Germany
Abu Dhabi TV / UAE
Antena 3 / Spain
arte / France-Germany
BIG productions / Cairo
DW-TV / Germany / International
ERTU / Egypt
LA SEXTA / Spain
Libelle / Belgium
Nile News / Egypt
Polsat / Poland
Pro Sieben / Germany
Red Bull TV / Salzburg
RTT / Germany
RTVE / Public TV / Spain
Rudaw / Rudaw Media Group / Iraq
SAT 1 / Germany
Syfy Channel / Germany
TRK / Ukraine
TVN / Poland
Universal / Germany
WDR / Germany
ZDF / Public TV / Germany
ZDF kultur / Germany
gabi madracevic
managing director, head of design/creative director.
tatjana zivanovic-wegele
senior producer / senior project manager.
katharina blenk
art director / junior project manager.
jan rinkens
creative director.
iris rinkens
senior art director / designer.
cay fiehn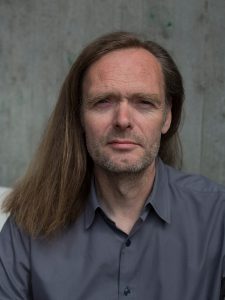 senior art director / designer.