concept {
"Was nun?" / "What next?" is a political interview series where mainly German leading politicians take stand on breakin…
-> read more
"Was nun?" / "What next?" is a political interview series where mainly German leading politicians take stand on breaking news events and developments, hosted by head of ZDF capital studio Berlin, Bettina Schausten and ZDF chief editor Peter Frey.
Luxlotusliner made a new fresh design for "Was nun?"/"What next?", based on a typography which stands for taking a stand and speaking out clearly. With a new blue and red colour environment in studio and design elements, we made a clear link to "ZDF Spezial", a related news format with up to the minute reporting on breaking news events. A stylised Brandenburg Gate, made out of typo we used for studio background and for the opener, stands for a German political view on the breaking news event.
Beside the general appearance, logo, printed studio backgrounds and studio monitor loops, we produced an opener, social media info boards and all the packaging elements needed.
}
compilation{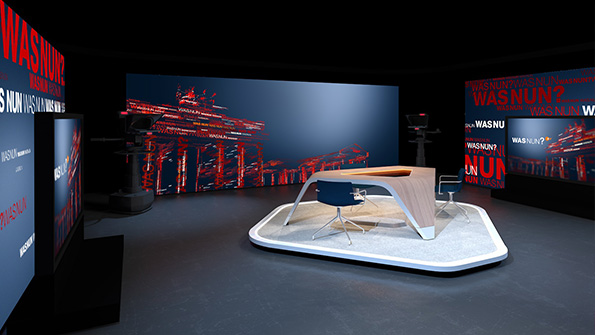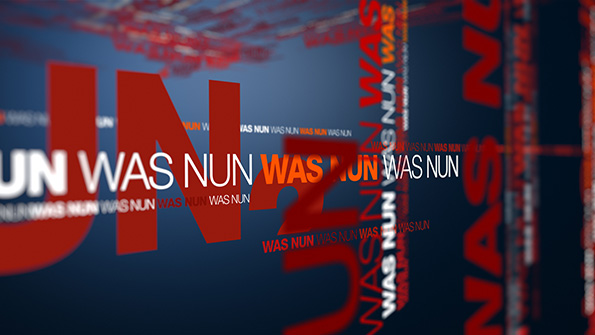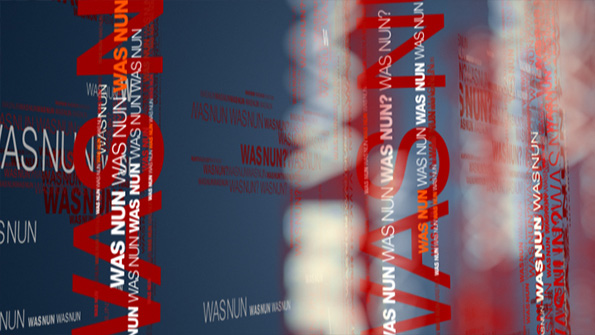 }
movie - opener
{
play
mute
full-screen
--------------------------------------------------------------------
<-- seek -->
}
elements{
----------------------------------------------------------------------------------------------------------------------------------------------------------------------------------------------------------------------------------------------------------------------------------------------------------------------------------------------------------------------------------------
<-- scroll -->
}
credits{
client: zdf, olaf repovs
creative director: gabi madračević
design / creation: juan garcia segura, udo hudelmaier
design / animation: udo hudelmaier, patrick paulin
producer: thomas menz
}