concept {
Shabab Talk is a political talk show format for young people produced by DW and is designed as an open platform for…
-> read more
Shabab Talk is a political talk show format for young people produced by DW and is designed as an open platform for discussions. As the name already implies (Shabab means youth in arabic) young people from Germany and the Arabic countries discuss current socio-political topics.
Host Jaafar Abdul Karim was elected 2016 "journalist of the year" by German Medium Magazin. As a multilingual expert on many social issues, he is a sought-after interview partner both in Germany and abroad. In Egypt alone the show has amounts to (over) 4 million viewers every week, and was presented 2015 by the Arab State Broadcasting Union (ASBU) with a gold award for best talk show on Arabic-language television.
Shababtalk's look and design have been revamped 2015 as part of the recent relaunch of DW's extended Arabic TV programming. The new design is inspired by todays youth- and web culture, "That visually underpins the show's innovative approach," says Dr. Naser Schruf, head of the Arabic Service at DW. Web icons, grid and images are mixing, building the snapshots of today´s everyday life in which the internet has become an essential part. The visual language is emotional and striking, giving us an insight in the cosmopolitan thinking. The signal colour yellow visualises attention and gives Shabab Talk design very strong presence…Stay connected! The Arab World Tour premiere from Baghdad 2015 was the first episode in Shababtalk's new design made by Luxlotusliner.
}
opener{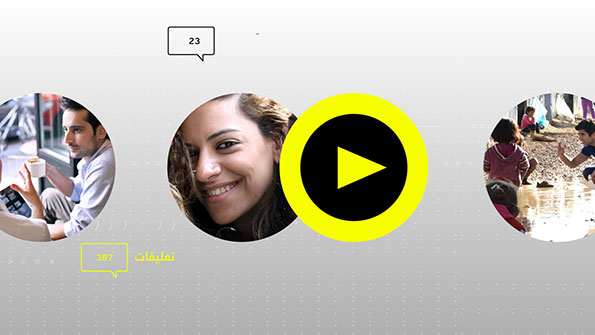 }
opener movie
{
play
mute
full-screen
--------------------------------------------------------------------
<-- seek -->
}
promo elements{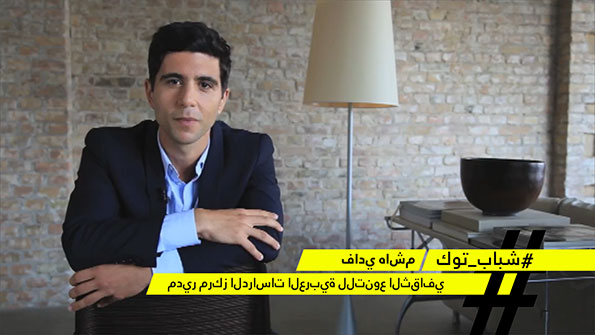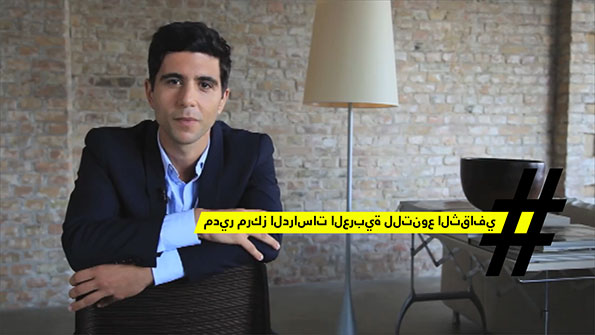 ----------------------------------------------------------------------------------------------------------------------------------------------------------------------------------------------------------------------------------------------------------------------------------------------------------------------------------------------------------------------------------------
<-- scroll -->
}
info graphics{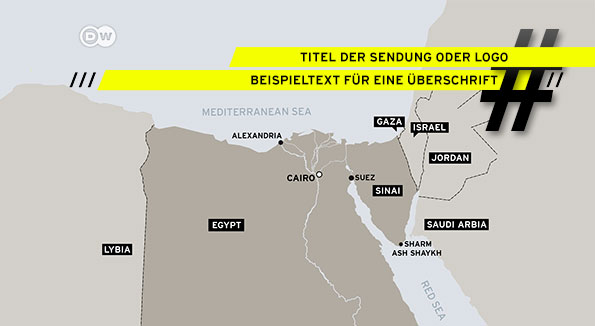 ----------------------------------------------------------------------------------------------------------------------------------------------------------------------------------------------------------------------------------------------------------------------------------------------------------------------------------------------------------------------------------------
<-- scroll -->
}
credits{
client: dw tv, holger zeh, kinga jedrzejczak
senior art director: iris rinkens
project manager: tatjana živanović-wegele
animation: daniel stacherdinger
music/sound design: andre absagen, soundtrax
}